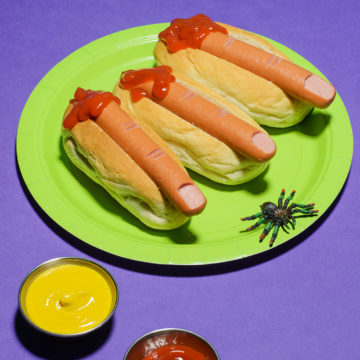 Witches Fingers
A frightening family favourite, this recipe is perfect for some Halloween fun with the kids.
7 minutes
Some
ingredients

you'll need…
3 Ye Olde Oak Classic hot dogs
3 hot dog buns
Ketchup
Method
Empty hot dogs, including brine, into a sauce pan and heat gently for about 5 minutes.
Strain the hot dogs and then use a knife to cut a fingernail and knuckles into each hot dog. Be careful when handling the knife!
Add the hot dogs to the buns and add ketchup at the base of each one.