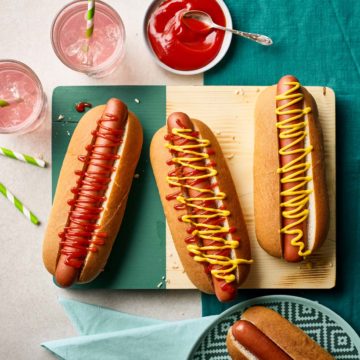 The Classic
The Ye Olde favourite – as classic as classic can be. Who can argue with onions, ketchup and mustard?
10 minutes
Some
ingredients

you'll need…
2 ye Olde Oak Classic hot dogs
75g onion, sliced
For the dressing:
Method
Empty hot dogs, including brine, into a sauce pan and heat gently for about 5 minutes.
Heat a little oil in a pan on a high heat. Add the onions and fry for 1-2 minutes until they just start to brown.
Add the hot dogs to the buns and dress with the onions, ketchup and mustard. Serve immediately.