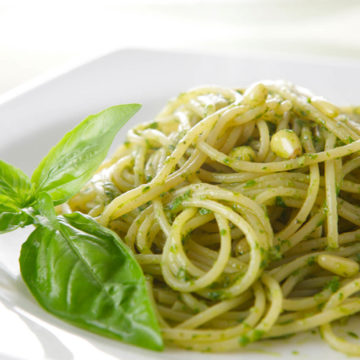 Pasta Pesto with Hot Dog
Quick and easy for when you're in a rush but still want a tasty meal.
10 minutes
Some
ingredients

you'll need…
½ chopped onion
3 ½ tablespoons of pesto ( Basil or Tomato your choice)
1 tin Ye Olde Oak Premium Hot dogs (cut in to sections)
2 tablespoons olive oil
1 (16 Ounce) Packet of pasta
Salt and ground black pepper to taste
2 Tablespoons of grated parmesan
Method
Cook pasta in a large pot of boiling water until done. Drain.
Meanwhile, heat the oil in a frying pan over medium low heat. Add pesto, onion, and salt and pepper.
Cook about five minutes, or until onions are soft, then add in Ye Olde Oak premium Hot Dogs and stir until hot dogs are warmed through.
In a large bowl, mix pesto mixture into pasta. Stir in grated cheese. Serve.
Try using Feta cheese instead of parmesan and add black olives to add a Mediterranean twist to the dish.